As the winter season approaches here are some helpful outdoor guidelines. ***Students will be outside if the wind chill is 20 degrees or warmer, so be sure to dress your student appropriately.***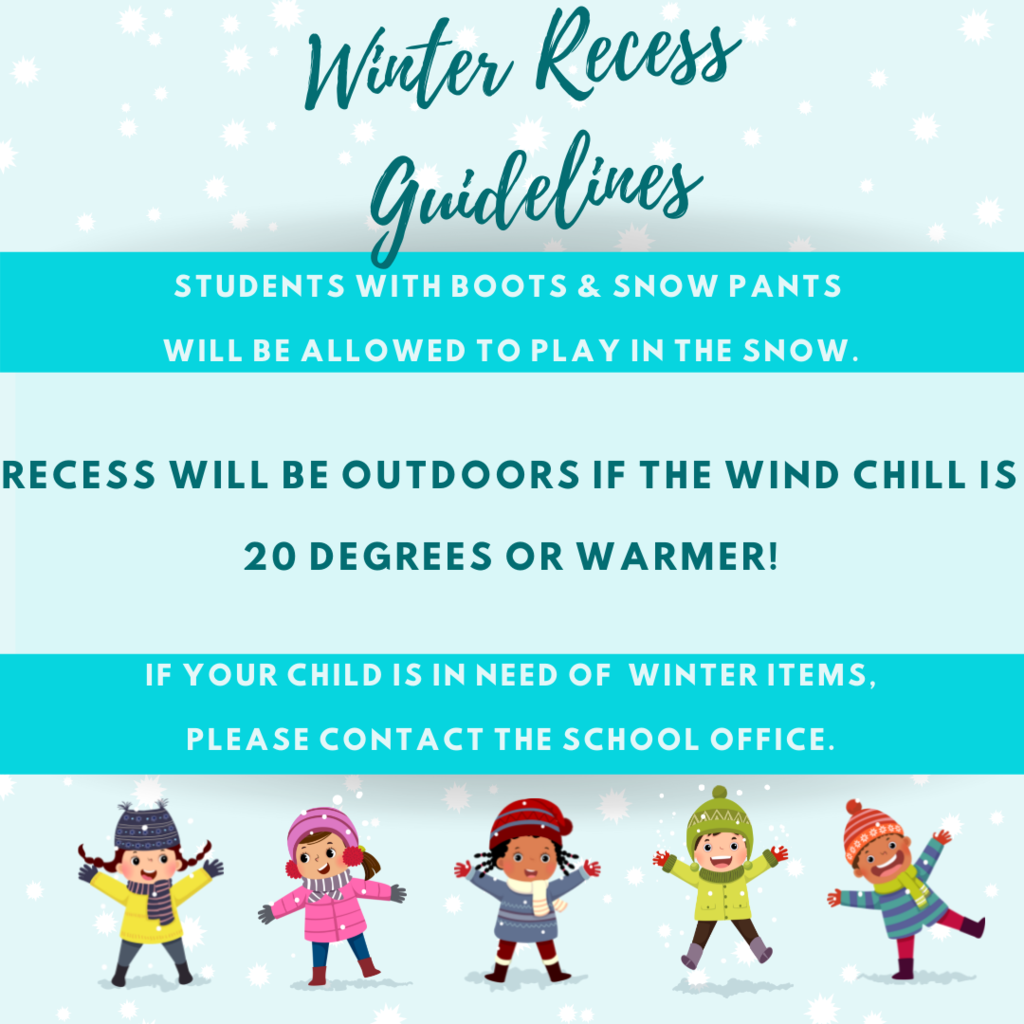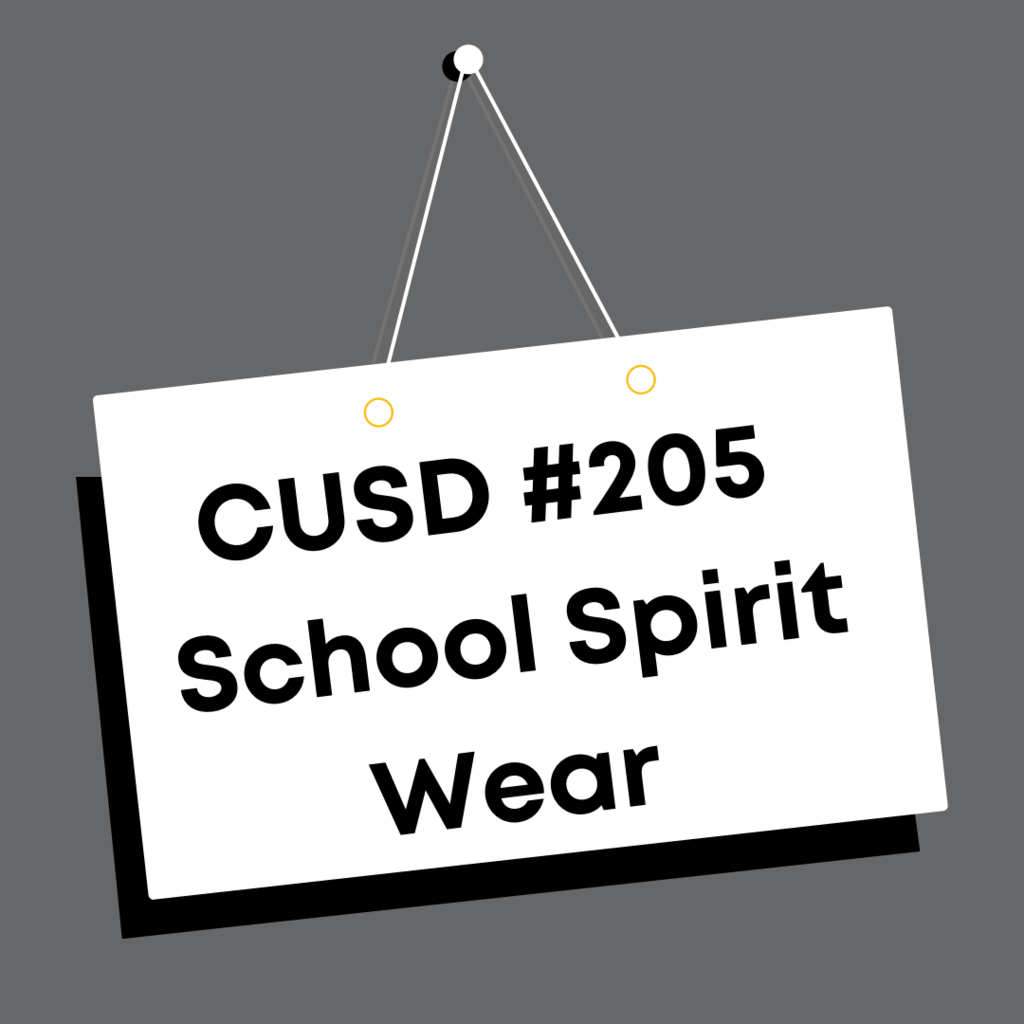 CUSD #205 K-4 Families...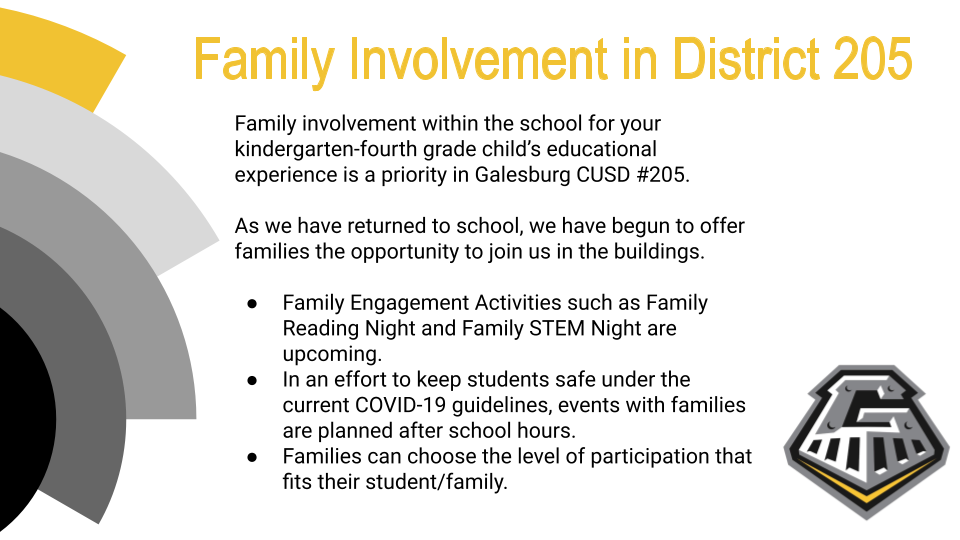 It is hard to believe we are almost at the end of the 1st Quarter!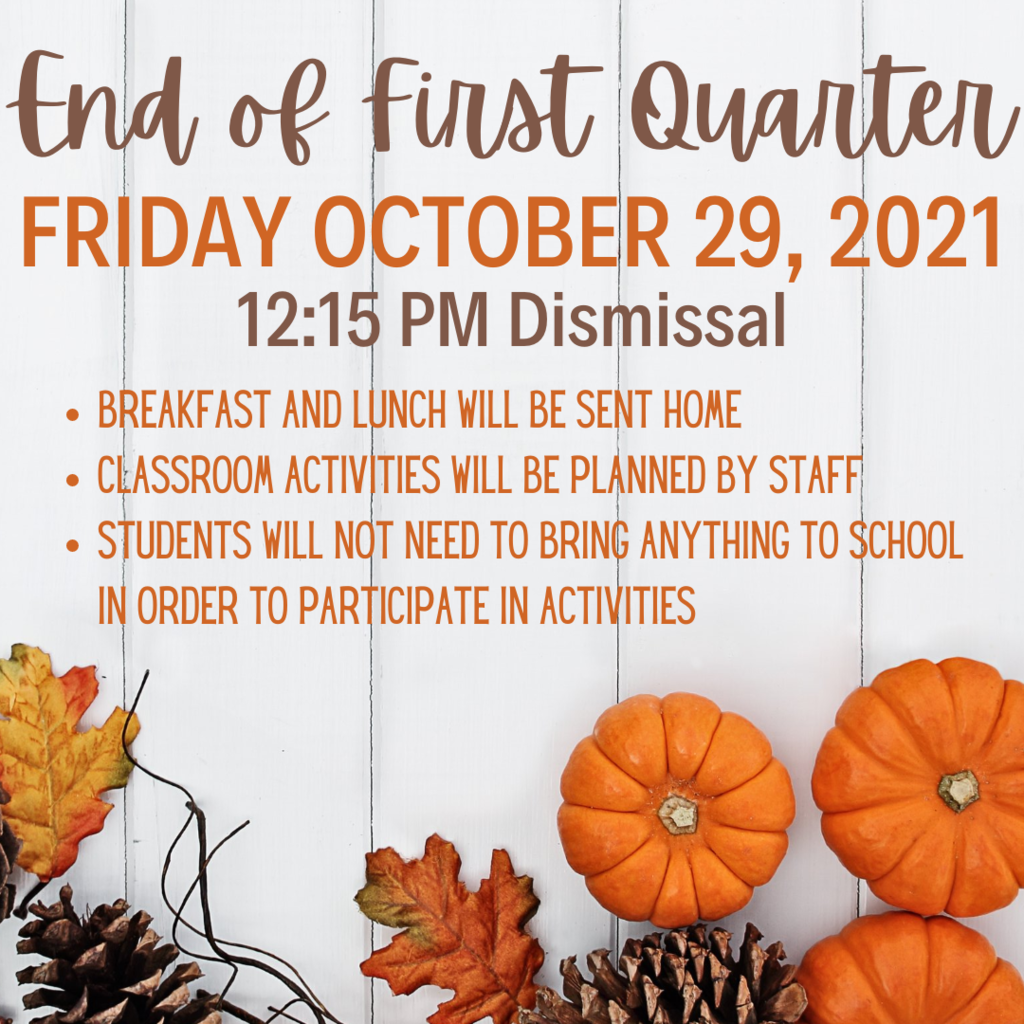 Parent / Teacher conferences will be on Thursday, November 4 & Tuesday, November 9, 2021. Sign up forms will be coming home in your child's backpack this week. We are looking forward to meeting with our SUPERSTAR parents and discussing your child's goals and growth!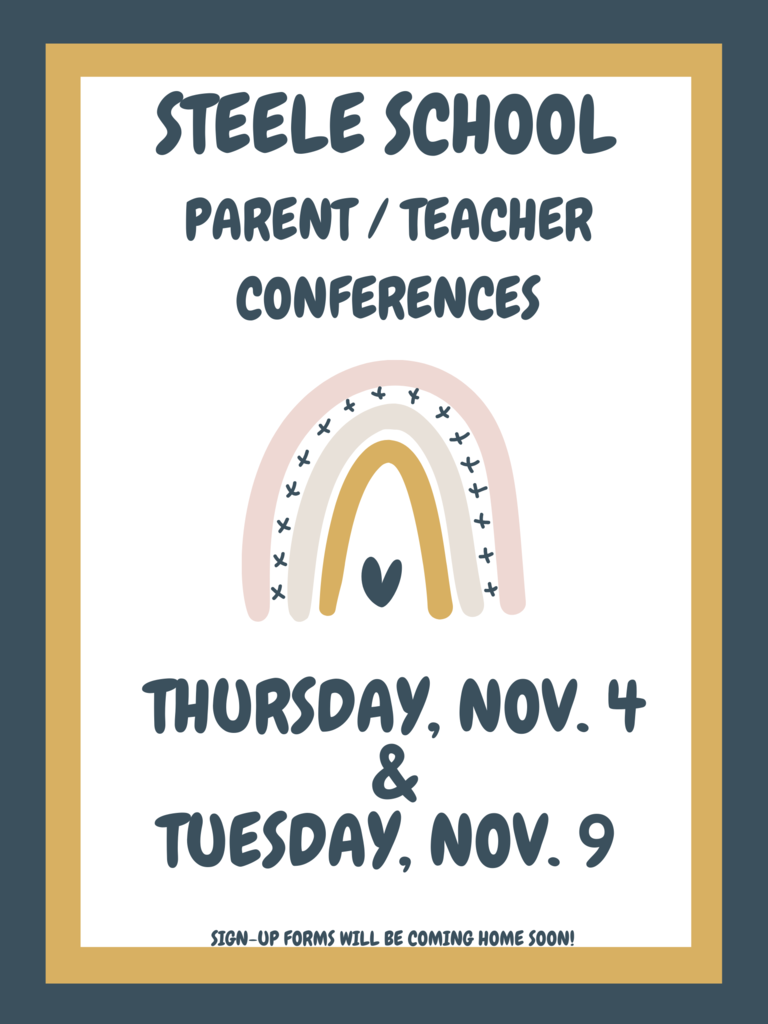 Reminder: PICTURE DAY IS TOMORROW - OCTOBER 7, 2021! EVERYONE will have their picture taken! Orders will be placed AFTER proofs are sent home!😃😁🤩📷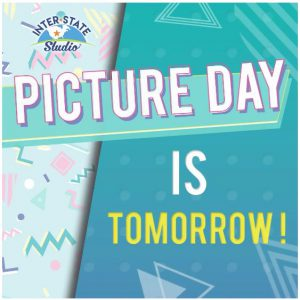 Steele Elementary Spirit Week 9.27-10.01 Lets help GHS Kick off Homecoming Week! #ThisIs205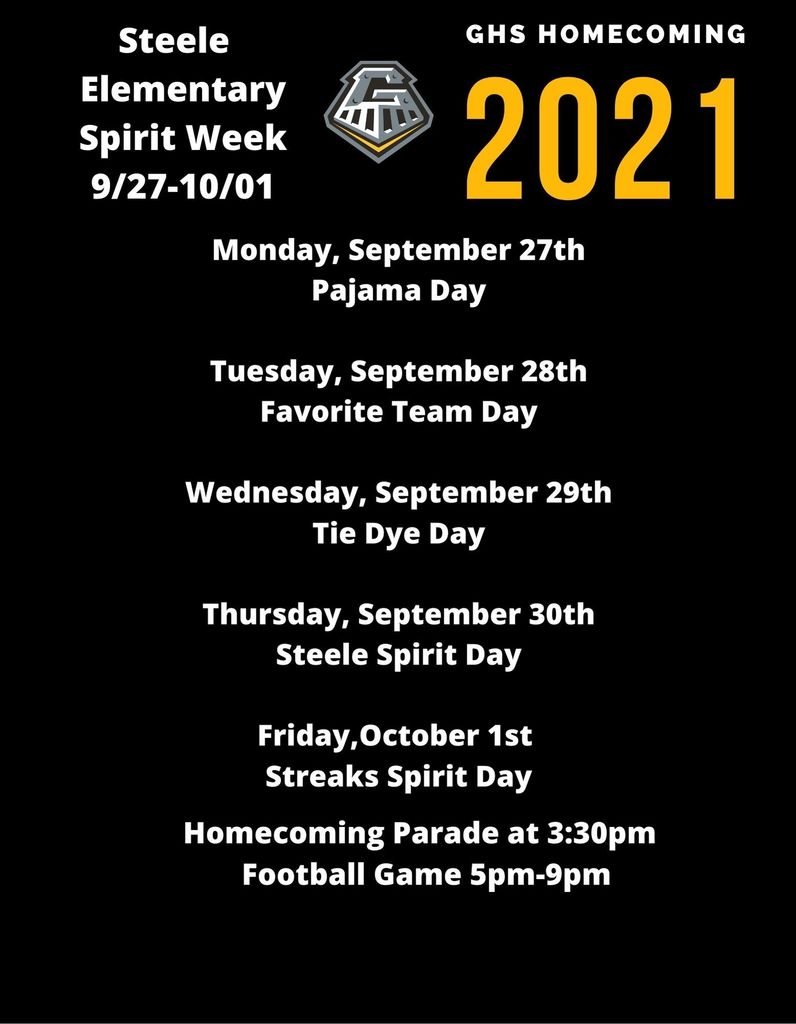 Congratulations to the following students for Winner Winner Chicken Dinner for the week of September 13th. We are so proud of you!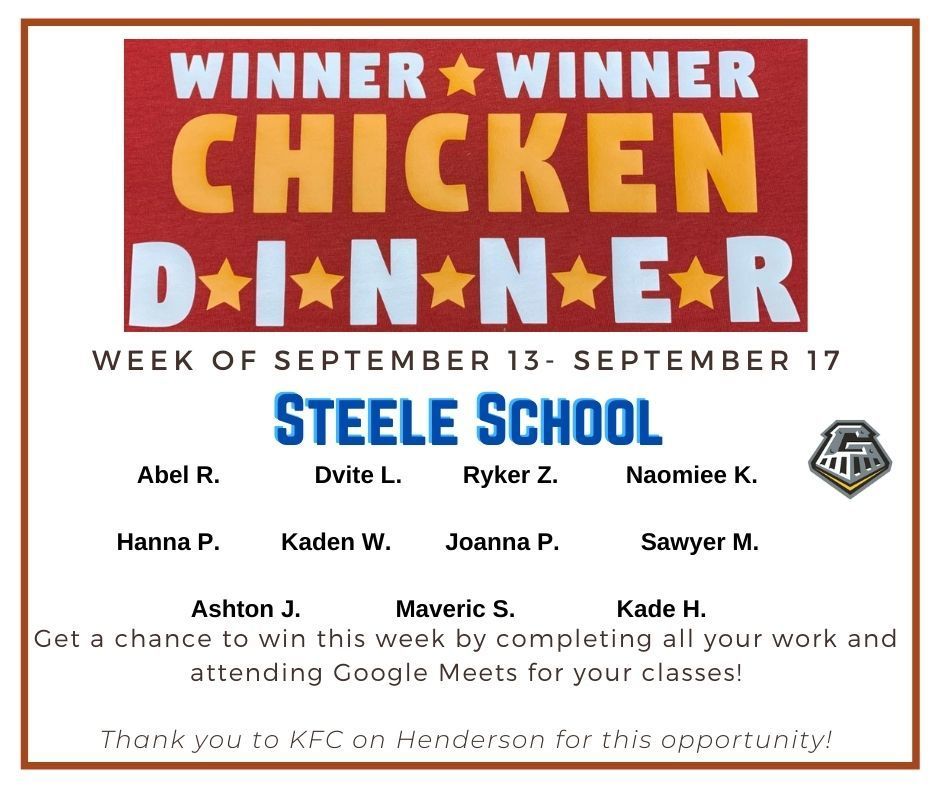 Happy September Birthday to our Steele Superstars!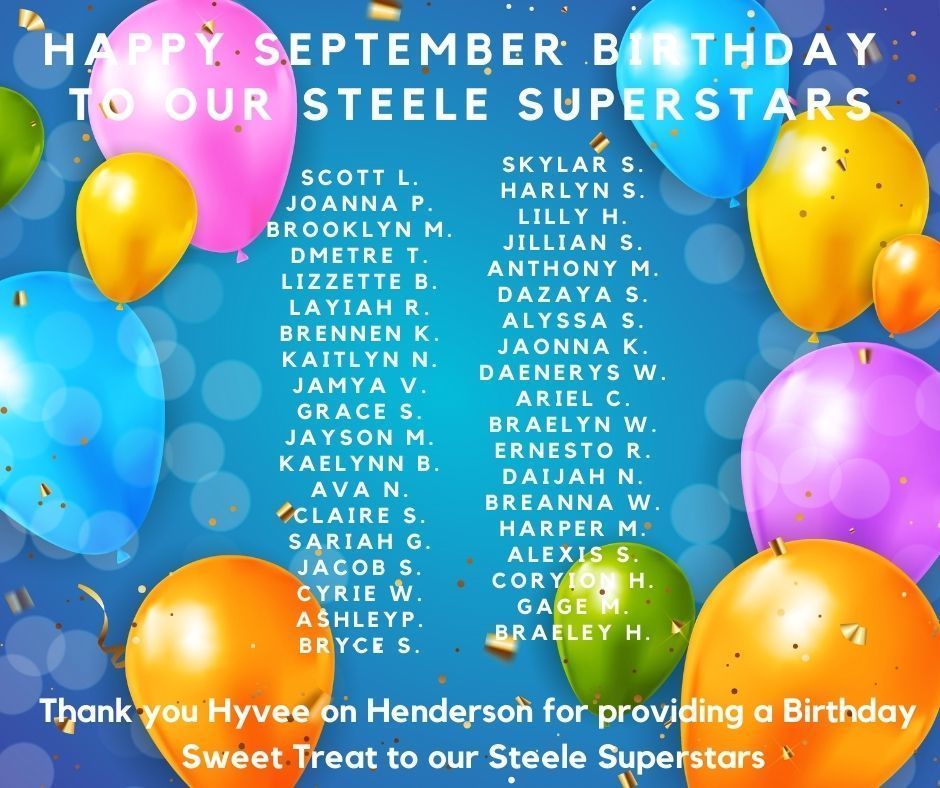 Congratulations to this week's Winner Winner Chicken Dinner Winners!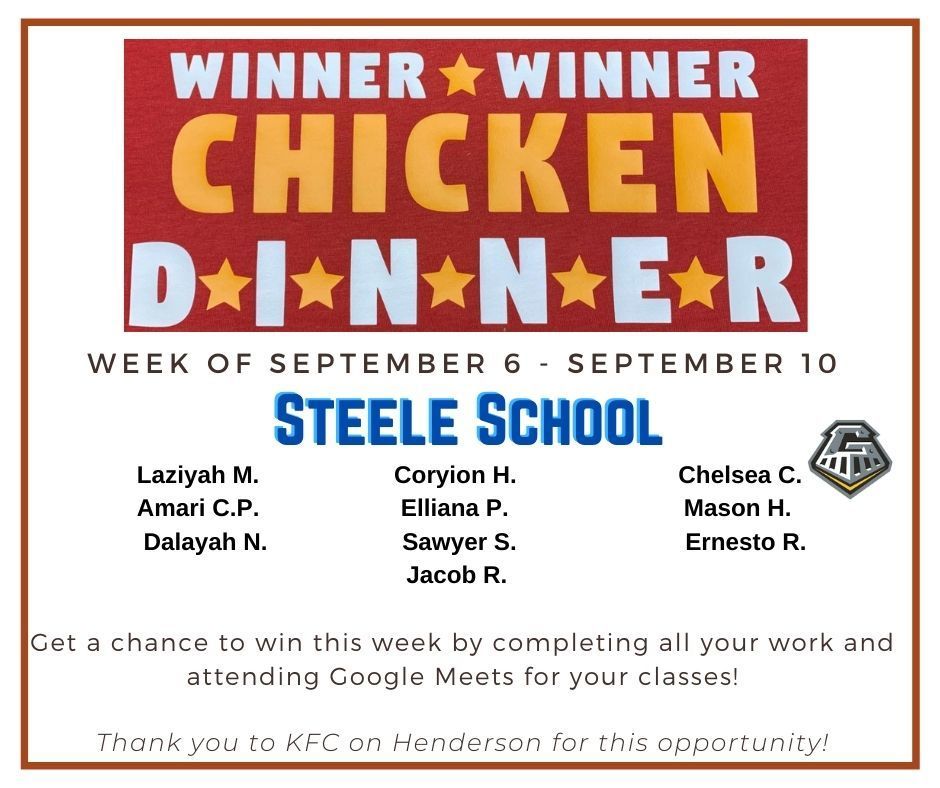 Happy August Birthday to our Steele Superstars.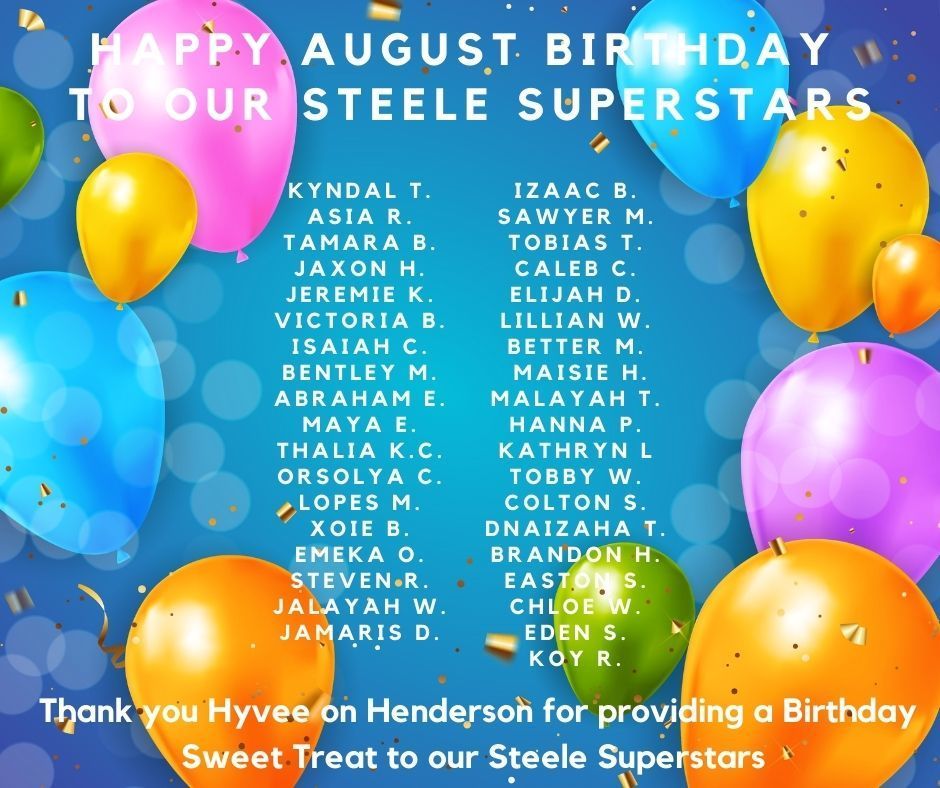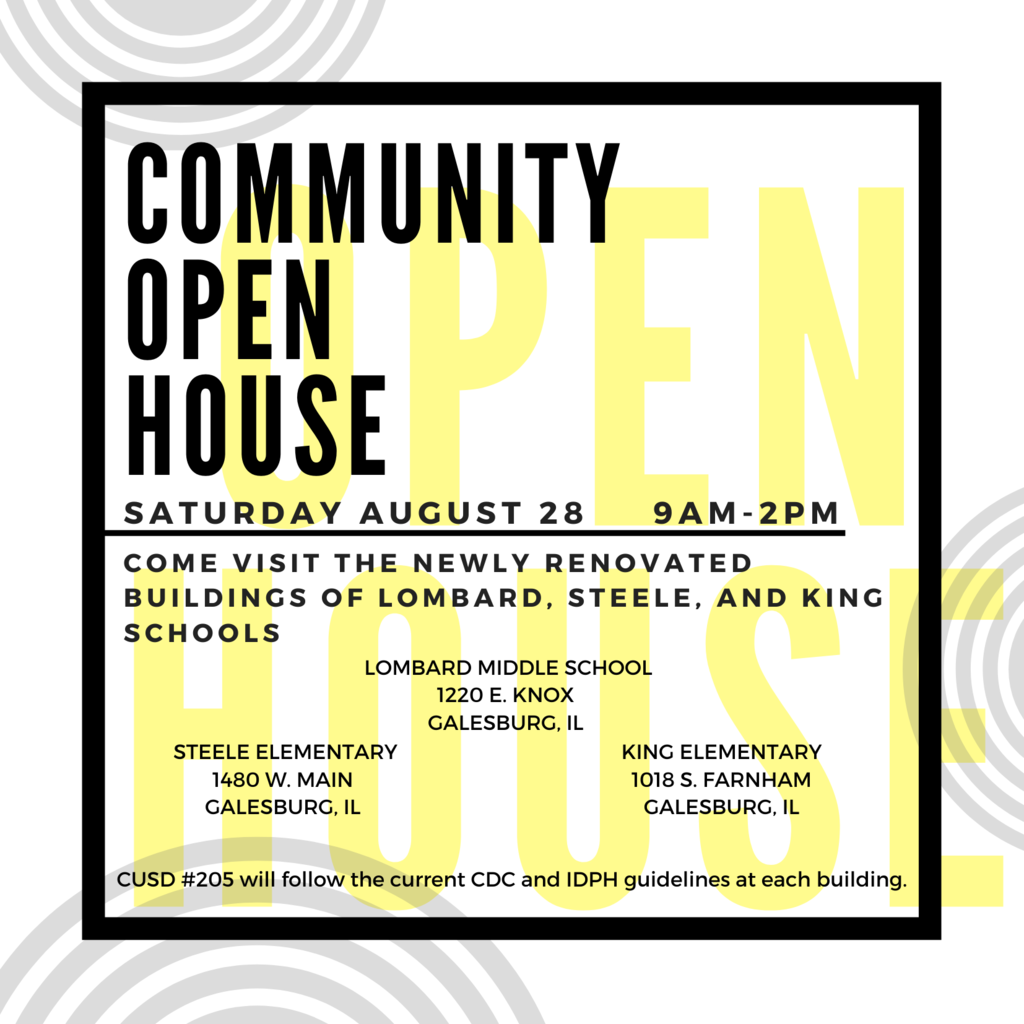 Face coverings are required for all staff, students, and visitors inside CUSD #205 Facilities per Governor Pritzker's mandate.

As a reminder, CUSD #205 will be providing all students with the necessary school supplies for the 2021-2022 school year. Parents are not required to purchase any school supplies for CUSD #205 classes and courses.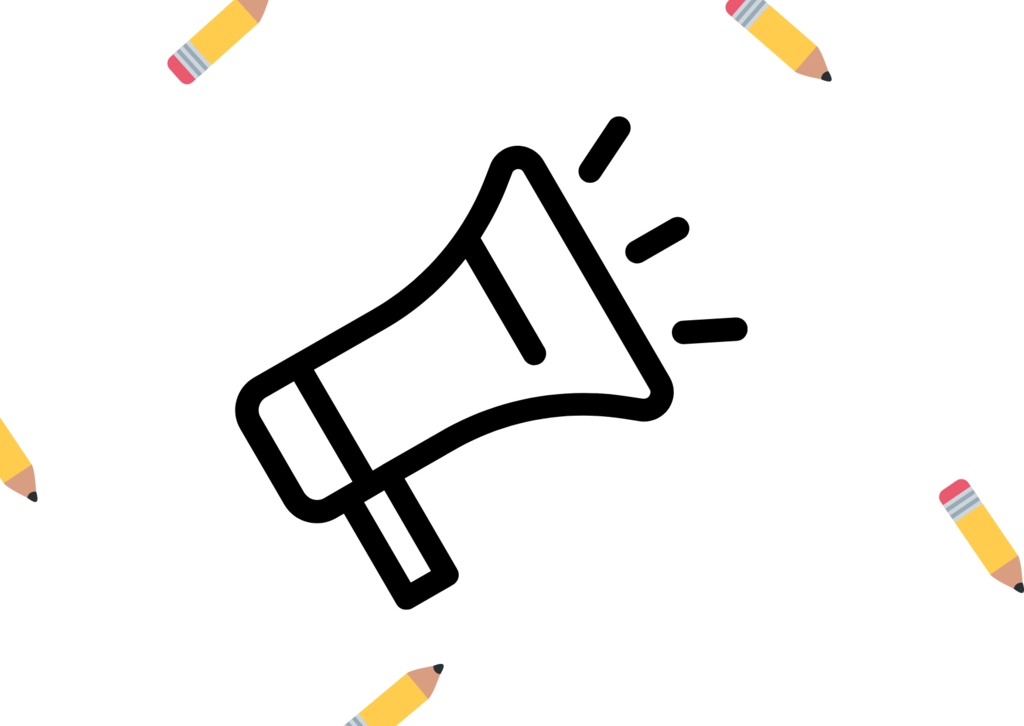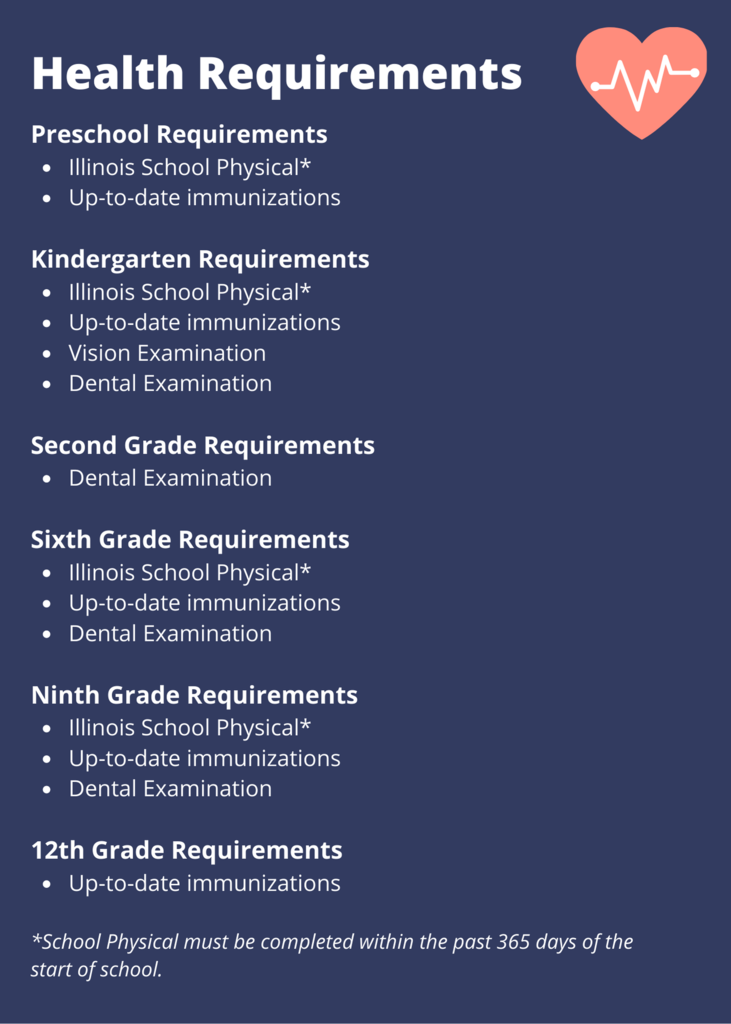 2021-2022 School Year Calendar #Thisis205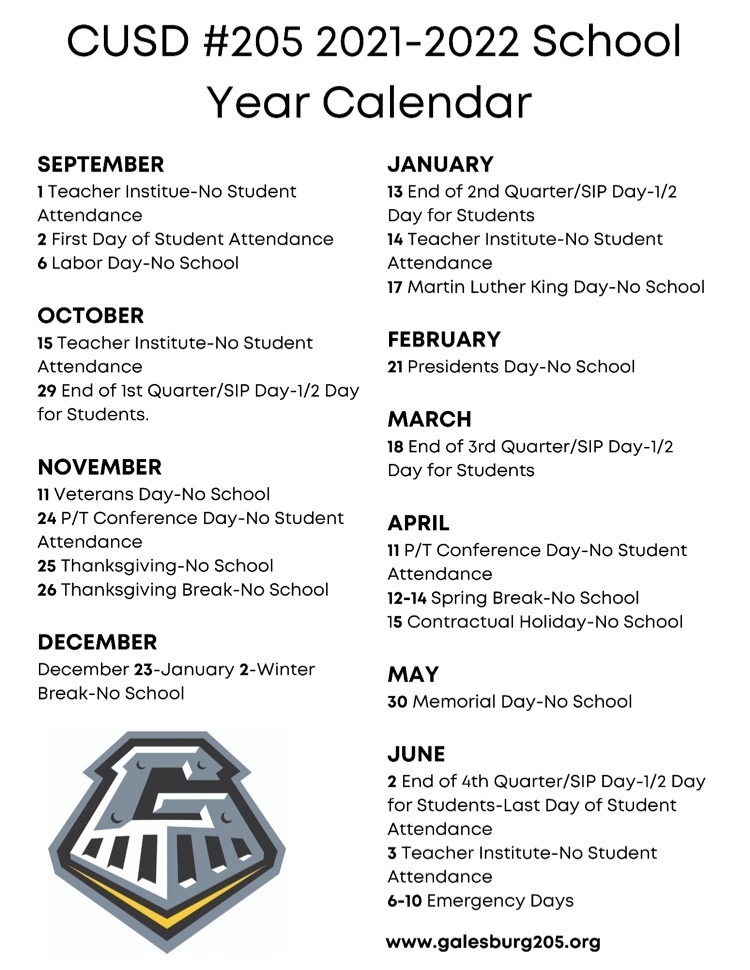 2021-2022 School Year Calendar #Thisis205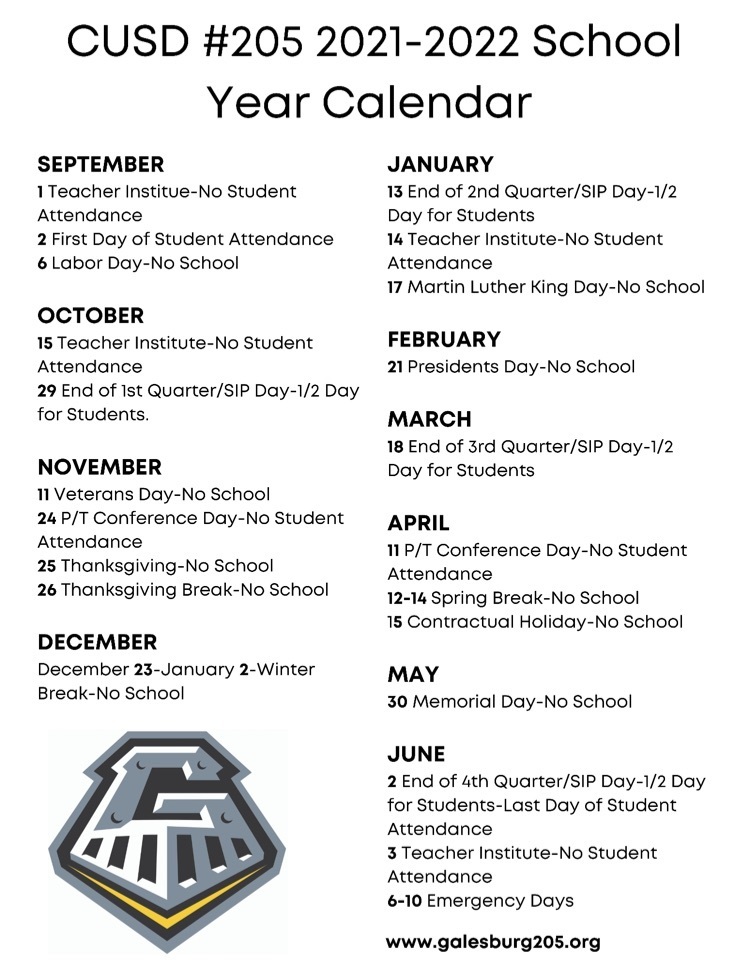 What a year it has been! Thank you to all the parents, guardians, teachers, staff members, and students who have persevered during this entire school year. #ThisIS205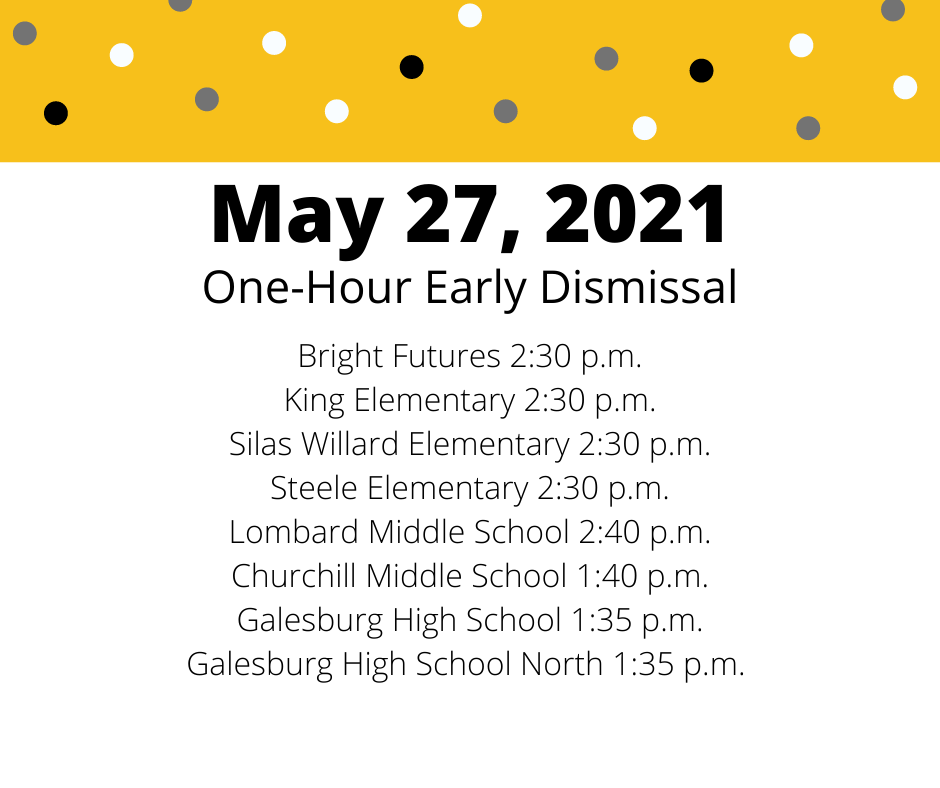 SEL on Wheels! Come out and see us this week! #SELin205